Pronto Xi 770 ERP offers improved security, compliance, single touch payroll phase 2, and other features
For many years Applied Business Technology works closely with Pronto to offer the best ERP systems and support throughout Australian businesses. The latest Pronto Xi 770 features significant enhancements across the application suite, as well as security and compliance capability enhancements to maximise customer confidence. This includes phase 2 of Single Touch Payroll (STP) and significant investments in Pronto Cloud.
Major Streams
Responsive web interface and redesigned main menu
New eInvoicing capability
Manufacturing shopfloor optimisation
Enhancements to the Employee Portal
and more…
Learn more about latest updates
Our measure of success isn't what these changes mean to our business, it's what they mean to yours.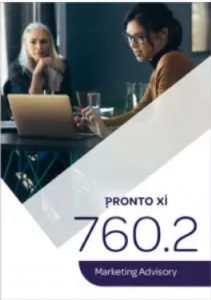 Pronto Xi 760.2
Featuring the latest IBM Cognos Analytics release 11.1.7 along with new KPIs, the Notifier app, Customer Central, Resource Scheduler and more.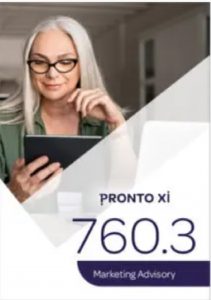 Pronto Xi 760.3
From enhancements to Service Connect and updates for Pronto Xi Point of Sale (POS), this last service pack for 2020 increases productivity.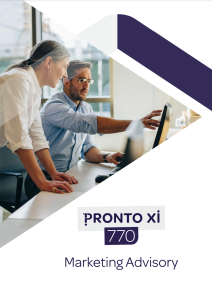 Pronto Xi 770
From User Experience to Business Intelligence Pronto XI 770 brings more technology, better interface and innovative applications.