Become solutions focused with us…
Our business solutions can help increase profit.
Financial
Have your staff control critical financial information and the ability to analyse your finance data, with business solutions (ERP) that you can count on.
Harness key business information in real time and provide solid strategic decision support with our financials that fully consolidates diverse activities and promotes efficiencies at every level.
Our financial modules create the ability to capture and manage data with integrated transaction tracking, eliminate double handling, manage assets, manage internal controls and meet corporate governance requirements.
Simple and effective business solutions to monitor performance, obtain rigorous control over your accounts receivable and accounts payable, along with fixed assets and general ledgers.  All working together to minimise your financial exposure, reduce audit time and maximise your competitive advantage.
You find your financial clarity with ease, flexibility and accuracy with our financial real-time reporting to aid assessing your results and improving business agility to reach strategic goals.
Optimise your bottom line with us!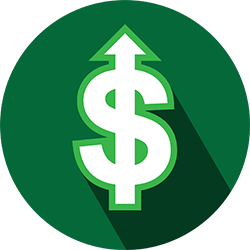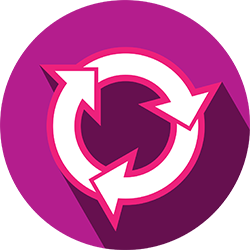 Supply Chain Management
Increase and save customers with our Supply Chain Management Solution that helps produce maximum throughput at low inventory costs.
Collaborate and automate with accuracy, better time management and agile access, with our Supply Chain Module.
Within this module, you'll also have fully integrated access to radio frequency (RF) inventory, distribution, warehouse management system, intelligent freight management, purchase orders, sales orders, supplier catalogue, ScanPack, EasyEDI and iSupply Global.
With us, you can effectively streamline your supply chain processes and information systems between your enterprise and your business partners and stay on top of your operational costs with ease.
Manufacturing
If you face increasing customer demands, product variety and complex materials management, our flexible Manufacturing Business Solutions are for you.
One of our perfect business solutions to frequent disconnects between your production, inventory and customer service, by integrating your entire supply chain from sales to operation and distribution to finance, that provides an accurate view of the critical elements in your manufacturing operation.
Regardless of your industry, inventory items can be created in exact response to customer requirements and produce specific shop-floor instructions that simplify the planning for customers or clients.  On top of this, you'll also have access to dynamic product configuration, superior subcontracting management and power planning elements.
Staying on top of your materials availability, quality assurance, production results and financials just got easier with our software enables you to make more, with less!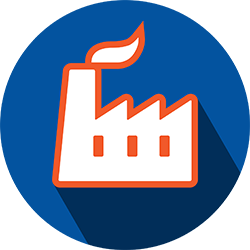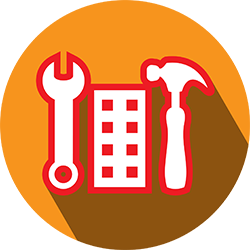 Facilities Management
Simplified asset and facility management that enables you to hand the full life cycle of your service calls efficiently and produce automated project costings with ease, whilst reducing paperwork.
Superior time management, coupled with high level budget management and a clear view of stakeholder status are just some of the benefits of our project costing elements, regardless of whether your facilities include asset management, maintenance management or tender management.
Imagine instant access to human resource issues, contracts and inventory to monitoring equipment, time and costs, all with a rapid identification of potential bottlenecks that improve your project flow and cost management that meet your specific business needs and expectations.
You can now say goodbye to complicated administration, reporting and inaccurate costing information for your stakeholders with our facilities management solution.
Service Management
ABT Web Help Desk has been designed as a solution to maximise profitability, staff efficiency and reduce your service call wait times as our leading service business management solution that will enable 360 degree call visibility and increase customer satisfaction.
Benefits include simplified contract management, accelerated call resolution times with fast call despatch, flexability, fast call entryTM and mobile technologies that optimise your on-site and call centre resources, optimised queue management, accurate service scheduling, mobile service, reduction in legal risks and flexible workflow that aids the mapping of your service level agreements.
As an administrator user, you define the access levels to each user and regardless of the user level, all will be able to see the assigned support consultant and track the status of your call logged or update the call logged at any time, from anywhere.
The ultimate self-managed web portal tool for any service provider that helps enable rapid real-time completion and reporting.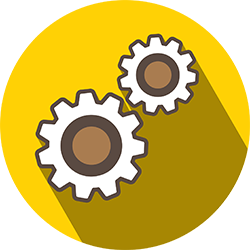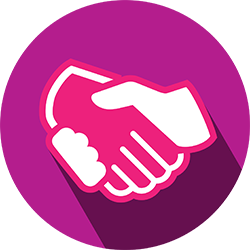 CRM & Sales
Maximise your customer life-cycle and sales opportunities, increase retention and acquire new customers with our Customer Relationship Management business solutions tool.
Stay up to date with every customer, reduce search time for key customer information, manage complex account relationships, manage and report on effective campaigns, integrate transaction logging and increase profits with our CRM.
Benefits continue to flow, as our CRM produces full account management, simple reporting inclusive of post campaign analysis and activity tracking to help maintain account and accurate contact details.  With our easy access to complex information – such as outstanding orders, sales history, quotes, profiles and prices, you'll never lose track of an order or client again.
A complete life cycle from marketing to sales, servicing and increasing business opportunities that helps produce increased customer satisfaction.
Retail POS
Our Retail Point of Sale is a powerful, secure and flexible system that enables your staff to increase their customer service without having to worry about the mechanics of transaction processing and keeping track of stock.
With real time integration, your staff, management and company owners can rest assured that your data will be more accurate and secure.
We understand that in today's retail environment, we know that security is a key issue.  Operational information can be tailored to different administrative user permissions, whilst knowing that your business is streamlined with business software that supports and protects your data.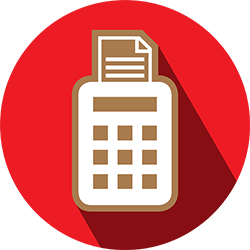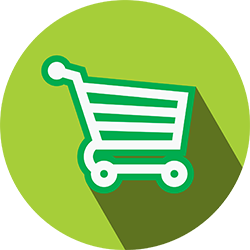 eCommerce
Wanting to leverage the Internet to boost sales and provide higher levels of customer service with flexibility and functionality?
Our eCommerce business solutions can be configured and modified through customisation to service both B2B and B2C and enable one system to be used across the board.
By using our content management system, you can integrate your product catalogue with your website and manage your chosen fields from the database table with complete ease and accuracy.
Easy to follow check out processes with up-front credit card or account billing can be utilised, enabling the clients to buy the goods the need at the click of a button.
A cost effective, streamlined and multi-dimensional approach to you accounting information systems is what we do best.
At ABT, we provide the tools and put the power of managing your website in your hands.
System Intelligence
Supreme business intelligence at its best that can unlock patterns and trends hidden in your enterprise database.
At ABT, our business solutions go beyond standard business graphics and offer advanced visualisation capabilities, from slicing and dicing to digital dashboards, enabling better decision making.
By analysing and understanding your business's performance, you can establish behavioural patterns, identify competitive threats and utilise interactive analysis that will help set you up for further success.
Whether you have automated alert intelligence to give you the information you regularly need and logs all of your data or task intelligence to stay on top of mission critical process and tasks, our systems intelligence is key to your business agility.
Sales teams, marketing, management and financial controllers can all benefit from systems intelligence that unlocks customer trends, helps understand segmentation and aids planning, to work your business to its best capabilities from every dimension.
There is nothing standard about our BI software!  Just factual information that replaces assumptions and helps to set you up for success.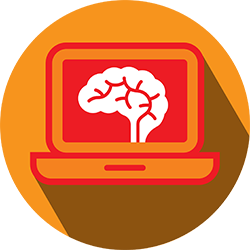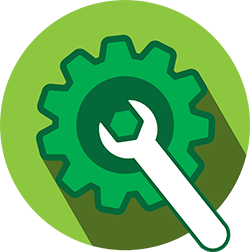 Customisation
System development build around you!
ABT's Software Development Division has written customised business solutions software designed to fit client business processes since 1992.
We create modules that seamlessly integrate with core applications and ensure their future proofing through rigorous testing. This means you won't get stuck with an old version 'orphan' that cannot be easily upgraded and maintained.
ABT has written modules for Supplier Cataloging, Master Stock Control for franchise operations, Auto Reconciliation and Remittance, Warehousing and Logistics, Network Activation, Project Costing, Stock Ordering, Message Bus, Integration Engine, TrueForms and Web Integration to name a few, all linked to backend financials or other ERP applications.
In fact our modifications have proved so successful in some instances, that they have become permanent enhancements to the applications of our system providers.
Our upfront business approach enables fixed fees to provide you with module development and design, inclusive of updates and maintenance, to reduce costs and increase your bottom line.
Infrastructure Software
Save money by reducing communication and administration costs with our Infrastructure software.
Our fax/eMail and Informix Dynamic Server are designed to optimise hands-free administration and get more from your business information with minimal costs for your infrastructure.
Our systems are reliable, secure, flexible, scalable, efficient and resilient when it comes to the use, protection and storage of your database and related data.
Whether it's Pronto Xi Software, ABT Global, IBM Informix or other software systems, we can help you dramatically improve productivity and decrease your costs at the same time, for the long-term.
We have the perfect solutions to optimise your IT infrastructure and run your business operations successfully.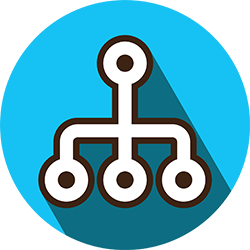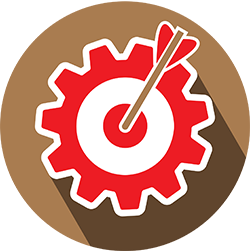 Industry Specific Solutions
ABT Mobile Suite is specifically designed to enhance the needs of the Mobile Phone Retailers, catering to most business distribution models, including franchise-only, corporate-only or mixed-model.
With modules to work with your ERP that include handset remittance, master stock set, on-the-fly kitting, loan stock and multi-franchise stock modules.  All are available individually or as a full MobileSuite and full integrate with Pronto Xi, including our POS and alert intelligence functions.
Our MobileSuite has the ability to produce independent automated reconciliations, including being able to sort, filter, export and report on data, in with a quick and easy process.
A one stop shop for Mobile Phone retailers.
Track your rental contracts in real time, with ease, from anywhere.
Our Rental solution is a fully integrated, flexible tool that streamlines your contract traceability and storage.
Keep up to date with all customer agreements, units rented and conditions of the rental, in one place.
Whether you have serialised items or fixed assets, you will be able to identify the equipment including item descriptions, whilst recording everything going out the door for rentals.
Our system offers the ability for flexibile billing cycles (including invoicing), multiple site management, rental rebates, handles unearned income, gatehouse movement tracking, depreciation and returns, with automated creation of assets that fully integrate with the general ledger in your ERP.
DocLink gives you the ability to attach documents and images to virtually any module.  It links the scanned or electronic document to a master file or transaction and lets you open the file with programs like Word, Excel or Adobe Acrobat.
QuickScan lets you create an electronic copy of any document to attach with DocLink and creates a bar code for easy retrieval! The document can be scanned before or after entry into your ERP software to fit in with the way you run your business.
Together, DocLink with QuickScan lets you remove paper from your business process and still retain the ability to see the evidence!
Imagine scanning, capturing and linking a supplier quotation to a purchase order, the approved supplier invoice to the creditors transaction and a signed direct debit approval form to a customer masterfile!
A definite step in the right direction to a paperless administration procedure.
Web Helpdesk
Log, review, update and track with our Web Helpdesk
ABT Web HELPdesk automatically increases your customer service experience by providing an efficient and effective solution to response lag times for all support calls that are logged.
Say goodbye to queue times or waiting for someone to contact you, instead with our HELPdesk, you are able to lodge a service request, attach relevant documentation, review the call status and who has been assigned their call, in one simple user friendly online system.
Being a self-managed online portal, our HELPdesk will provide a reliable experience with real-time updates. Web HELPdesk is customisable to your working environment, enabling the nominated admin logins to create and manage all users. Not only is Web HELPdesk your answer to time management of support calls, it can also be a solution for your company's customers too!
You'll be able to stay updated and keep your customers' updated in real time on all events related to each individual support call.