ERP Solution for Timber Industry

Business Pain Points:
Multiple non-integrated business systems resulting in duplicated functions
Project delays
Lack of efficient material cost tracking
Equipment scheduling problems
Employees who don't show up affecting crew assignments and creating cost overruns
Severe business issues caused by manual processing
High operation cost due to unstreamlined business processes
Poor employee productivity
What Would You Like to Improve?
Real-time cost capturing
Labour efficiency
Ability to scale up to accommodate business growth
Having accurate levels of stock to fully utilise the resources leading to cost optimisation
Accurate reporting and visibility (very difficult across manual or multi-system operations)
A cost effective software solution that integrates all business processes from financials, manufacturing, supply chain management, distribution and project management
Pronto Xi is the Enterprise Resource Planning (ERP) system that provides an integrated and real-time view of your company's productivity with respect to financial and operational metrics. With functionality that can cover most of the operations of a company, including order-taking, production planning, delivery planning, and billing, it is not surprising that Pronto Xi ERP is used to facilitate the (re)-implementation of timber business' supply chain, streamline sales orders with purchase orders, resource management, cost management and asset management.
The Benefits Of Pronto Xi For Your Timber Business
You can monitor the performance of your timber supply business to gain accurate, real time insights.
Key performance indicators provide an overview of sales margin, stock levels and supplier relationships.
It gives you the tools to review your business requirements and processes.
It delivers relevant information on how to improve your business , including adopting flexible pricing plans that allow you to alter prices for different product ranges.
With Pronto Xi as your one-stop solution for Financials, Payroll, Inventory Management , Job Costing and Scheduling, you've got a seamless flow of information that helps decrease operational costs and increase customer satisfaction at the same time.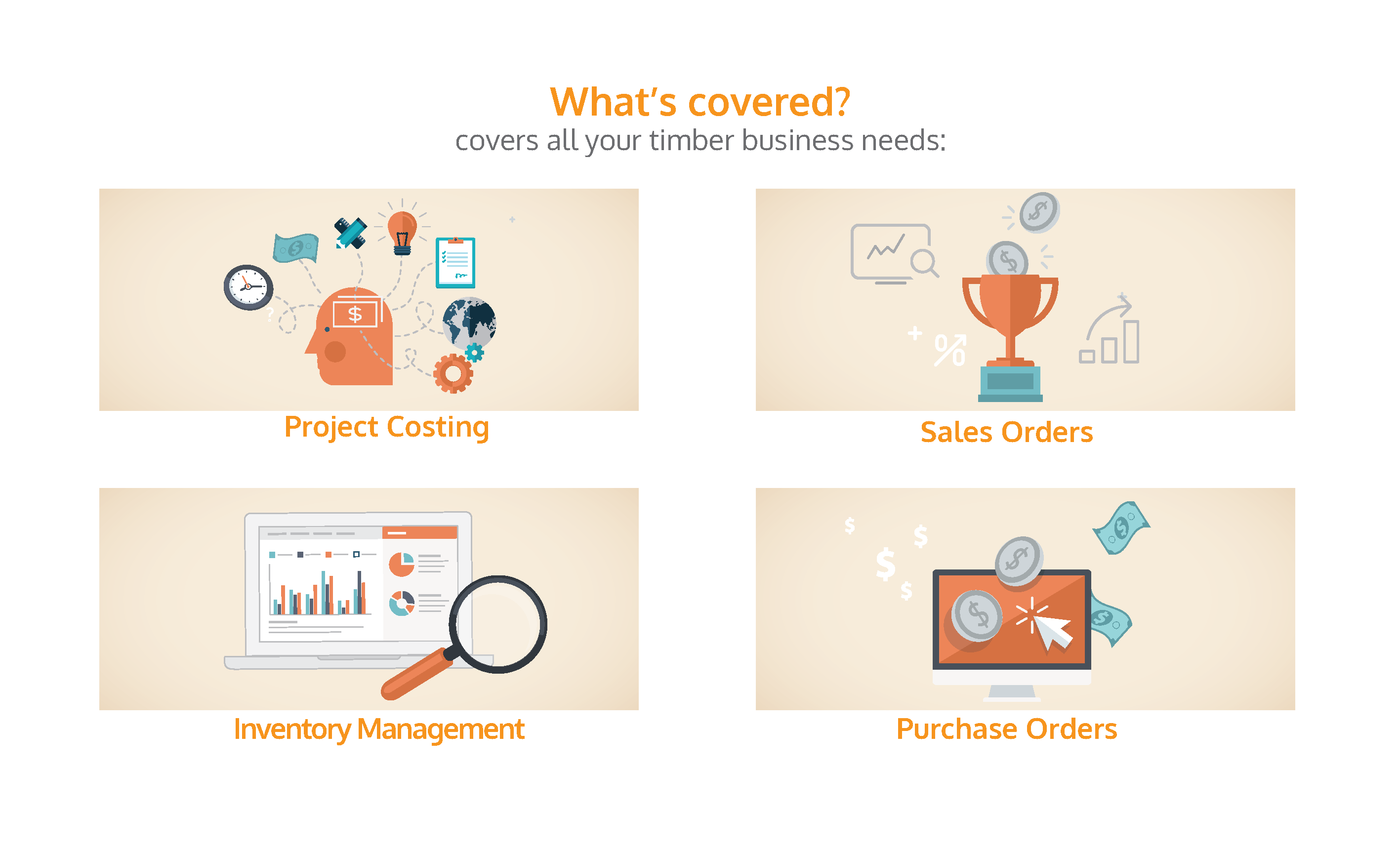 Pronto Xi from ABT
The integrated enterprise wide solution
A Pronto Xi Enterprise wide system from ABT shares data automatically between all your business functions and locations for total streamlined operations.
Talk to ABT today about how a Pronto Xi enterprise software system can transform your business performance.