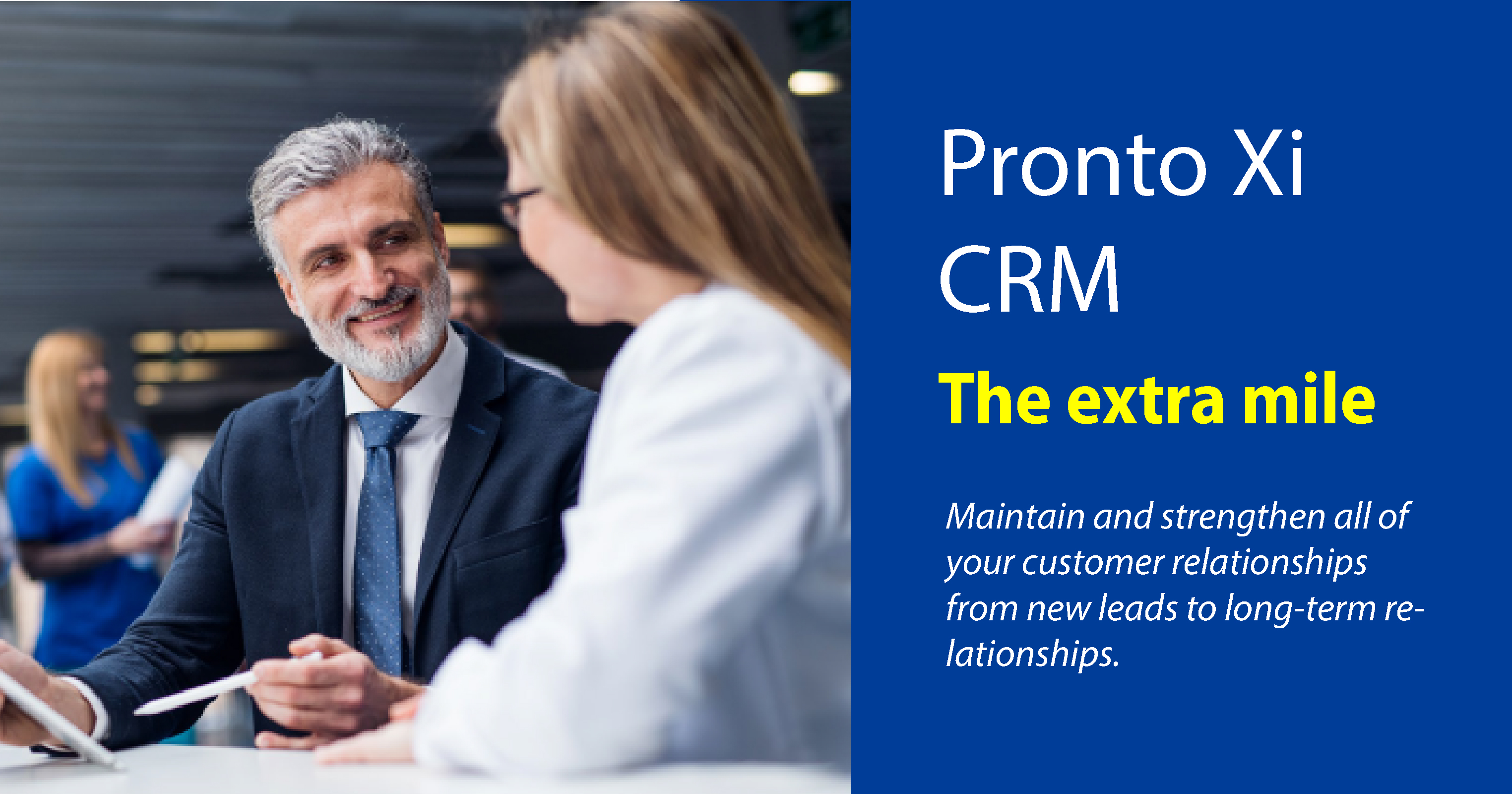 Pronto Xi Customer Relationship Management (CRM) – The extra mile
By putting the needs of your customers first, the fully integrated CRM modules support your initiatives towards customer acquisition, retention and satisfaction. With Pronto Xi CRM, you can analyse customer and prospect needs, identify the customers that require the most attention and recognise the business processes that deliver superior customer service and promote repeat business. All the data that you collect about your customers can be used to assist sales force automation, customer service and support, and marketing opportunities.
You can track leads, opportunities, transactions and activities for all your accounts and contacts – giving you detailed insights on every prospect and customer. With attributes, you can flexibly add powerful data points that can be used to identify and segment CRM data. You can achieve all of this while reaping the benefits of an integrated solution, eliminating double-handling and enhancing visibility and data integrity.
For your sales team on the road, Pronto CRM App is the perfect companion with seamless integration into Pronto Xi CRM. It provides tools for presales, sales and account manager related activities when it is needed most, as well as real-time information about product availability, sales orders, quotations and customer specific pricing. You can even accept payments so that you can close more deals on the move.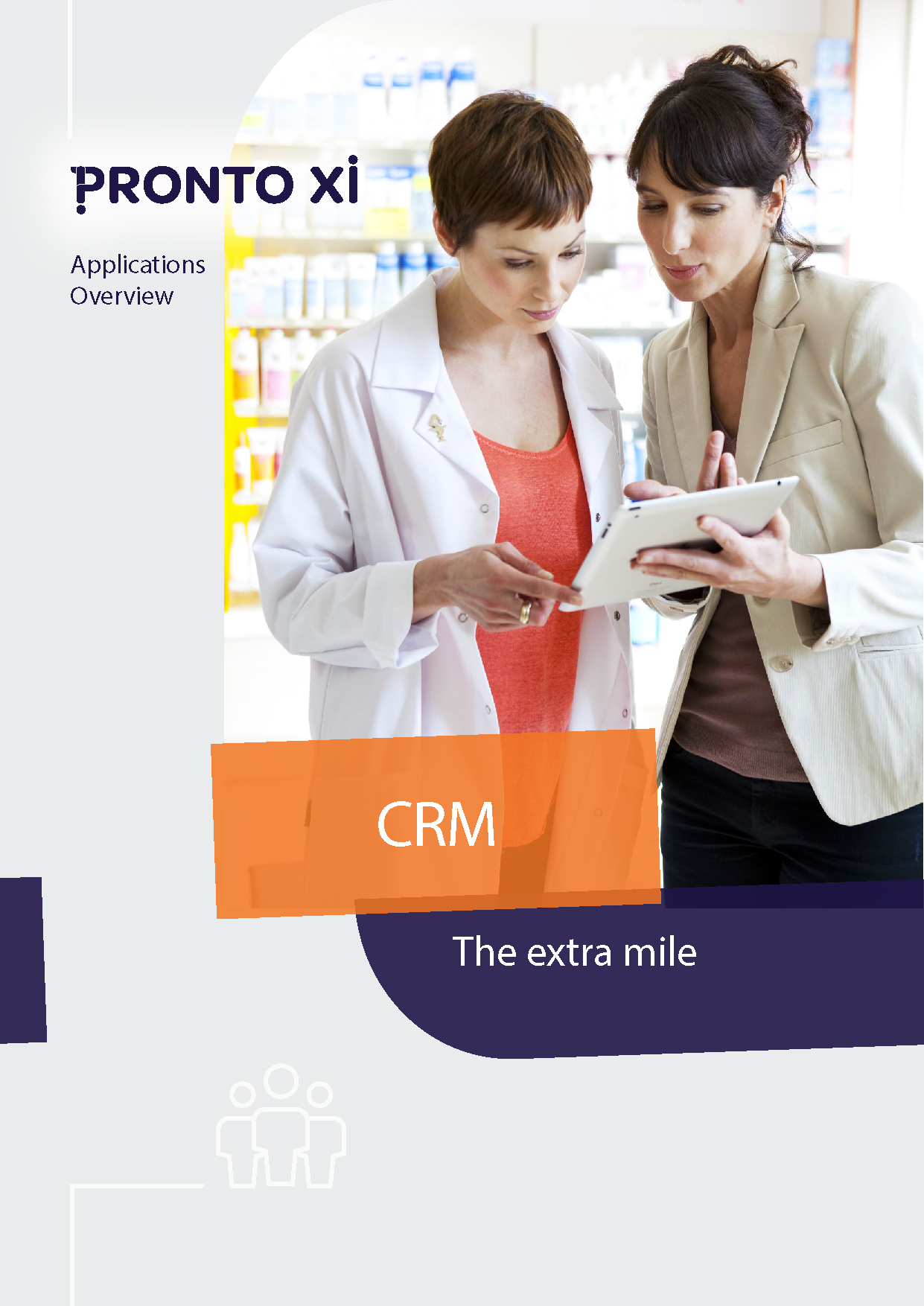 Want to know more?
Fill the form and download your eBook for free.