ABT mPOS is one of the ABT mobile solutions designed specifically for retail industry. It's fully integrated with your ProntoXi or any ERP system. It can be run on any mobile devices allowing your staffs to interact with customers, check out or access inventory information from anywhere within the store.
Transfer your retail operation into an efficient and effective digital world
The way to begin thinking about the traffic flow in your store, is by considering ways that you can control and increase sales from store area to the cash register. Mobile technology frees your sales associates from the cash wrap to assist customers in the aisle to complete sales at the point of decision, increasing conversions. You can create and tender sales transactions, look for product and track inventory level accurately in real time all in one simple app space.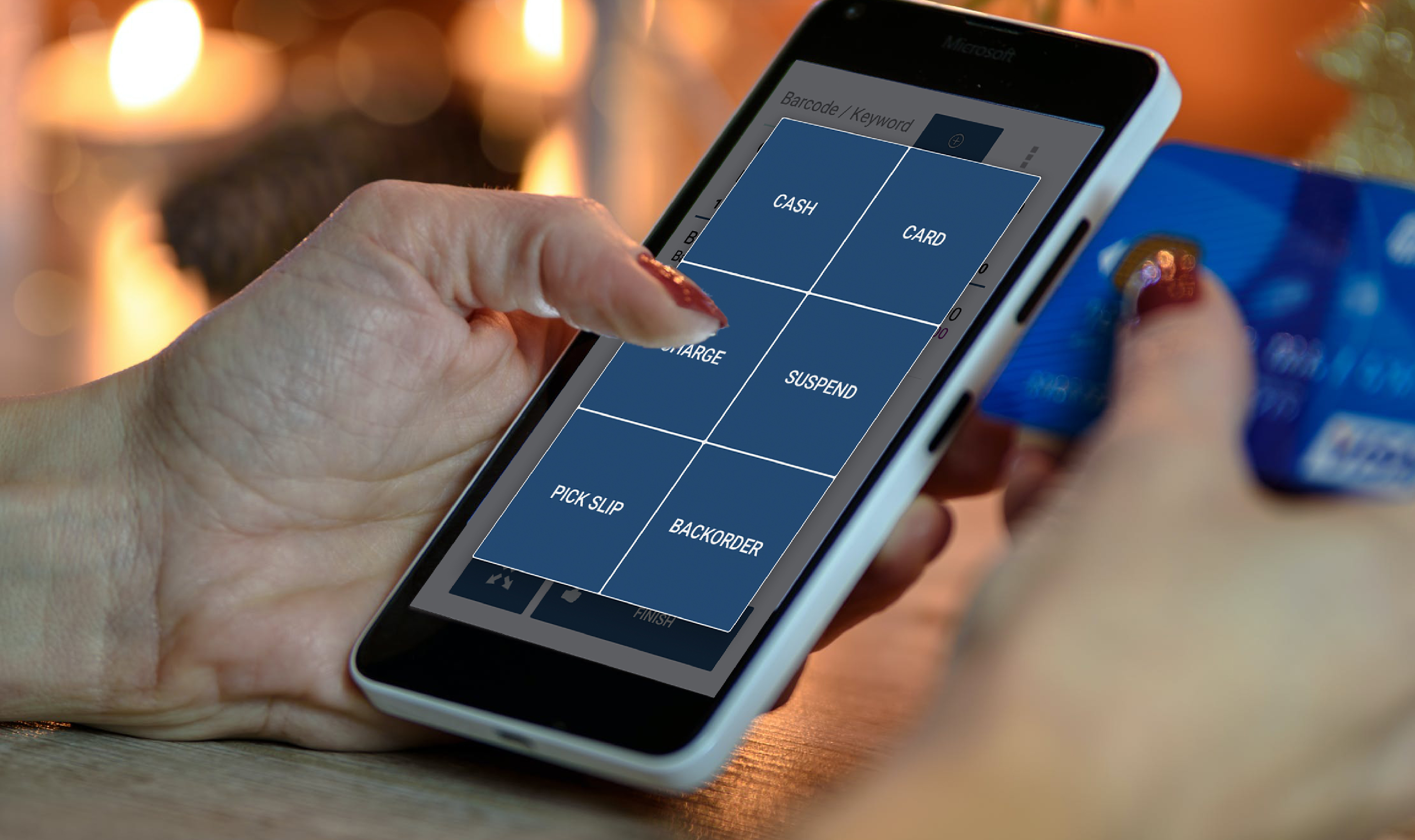 A tool for better customer service
Your storefront point of sale is the final line of communication between you and your customer. We believe that a multi-functional mobile POS is one of the key factors to enhancing your customer service and, ultimately, strengthening your brand reputation.
With total integration and real time synchronisation between transaction and reporting across all devices, mPOS allows your sales staff to look up the past purchases, inventory level, customer demands and sales report to engage the customer with relevant up-sell or cross-sell suggestions, therefore offer shoppers personalised service.
You can also collect other customer details before, during, or after the sale from anywhere in the store. Once you have these reports at your fingertips, you can utilise the big-picture info to help infuse your business with a personal touch.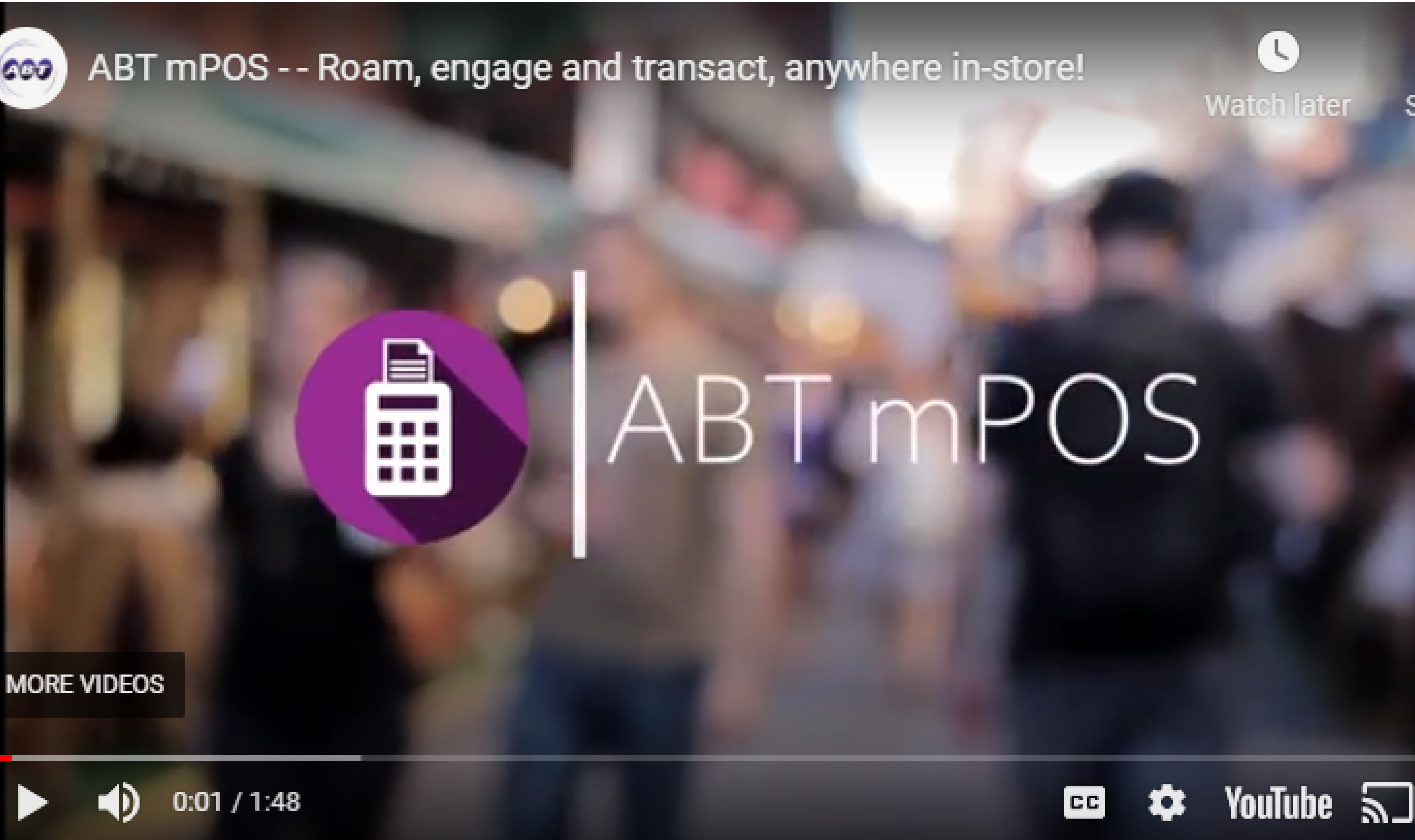 Click HERE to watch this 2-minute video to learn more…
Keep you up with the times
ABT mPOS gives you the tool you need to stay current and offer a shopping experience that feels comfortably contemporary. It is certified for multiple transaction methods including refunds, promotions and discounts. It allows you store customer signatures electronically. Receipts can be printed and emailed to customers straight away on mobile device. With this simple app in hand, your sales staff can process purchases from anywhere on the floor—a nifty way to signal your customers that you've kept on top of the latest trends and yet another method of improving your company's approachability factor.