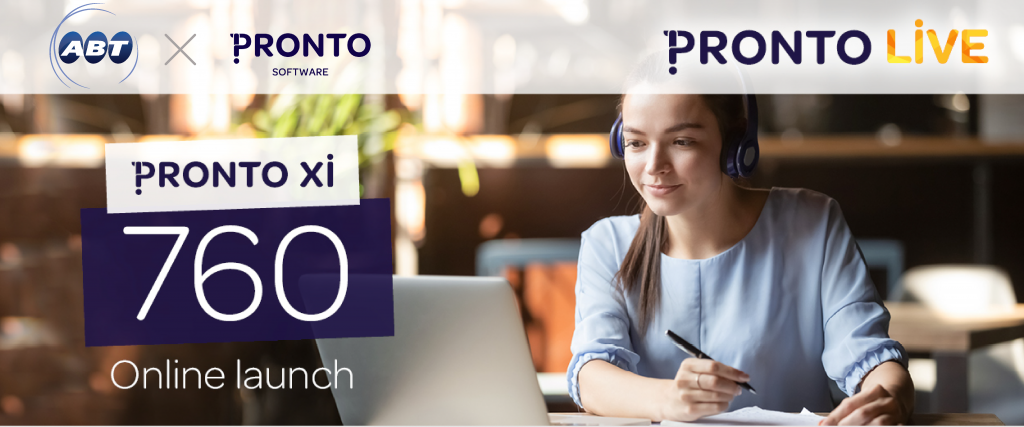 As mandatory restrictions on gatherings deny us the opportunity to have our "classic" Pronto Roadshow events, in conjunction with Pronto Software, we have decided to run a "virtual launch" instead to showcase our latest release of Pronto Xi – version 760.
Join ABT and Pronto Software for the online launch of Pronto Xi 760 – and explore new features in this latest release of our ERP and Analytics software.
The launch consists of three webinars – on the afternoons of 26, 27 and  28 May 2020 – featuring a total of nine presentations, each running for  30 minutes between 1:30pm to 3:30pm AEST.
Once you're registered, you have the choice of attending all, or just the presentations relevant to you.
To register, please click on the button below.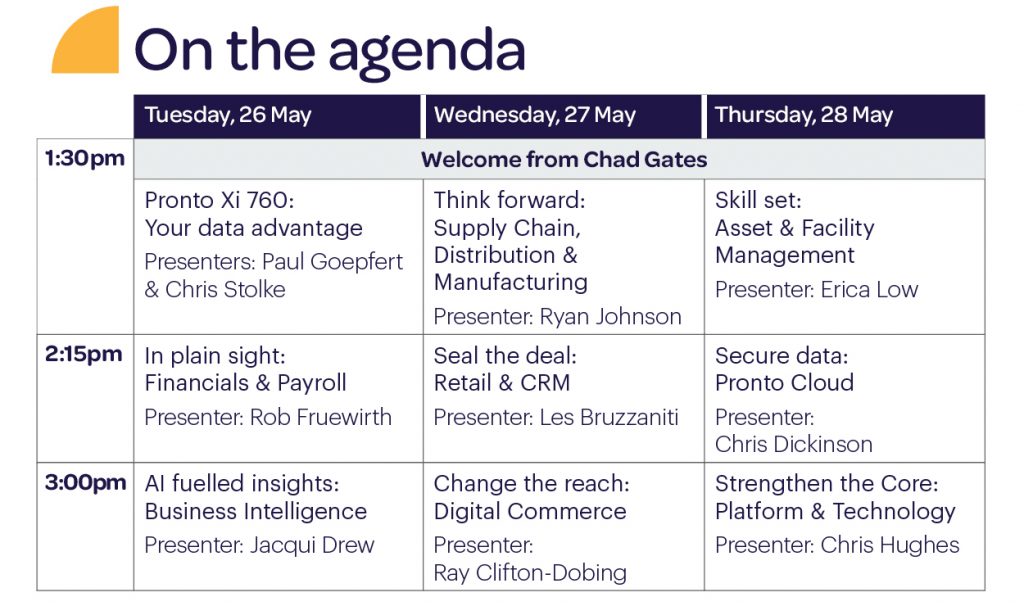 To view more about the presentation and presenter introduction, please click HERE.