Why an IT Managed Service Provider is important to your business?
Technology has changed the way we need to do business.  Business owners have realised the importance of shifting the traditional mode of operation and management to the digital and technology oriented business model. However, with all these new innovative business application and systems, how can we apply and manage the transformation successfully?
A managed service provider (MSP) is the solution for you.  A MSP is a company that provides a defined set of service, whether on-site or remotely, to manage your IT infrastructure and end-user systems.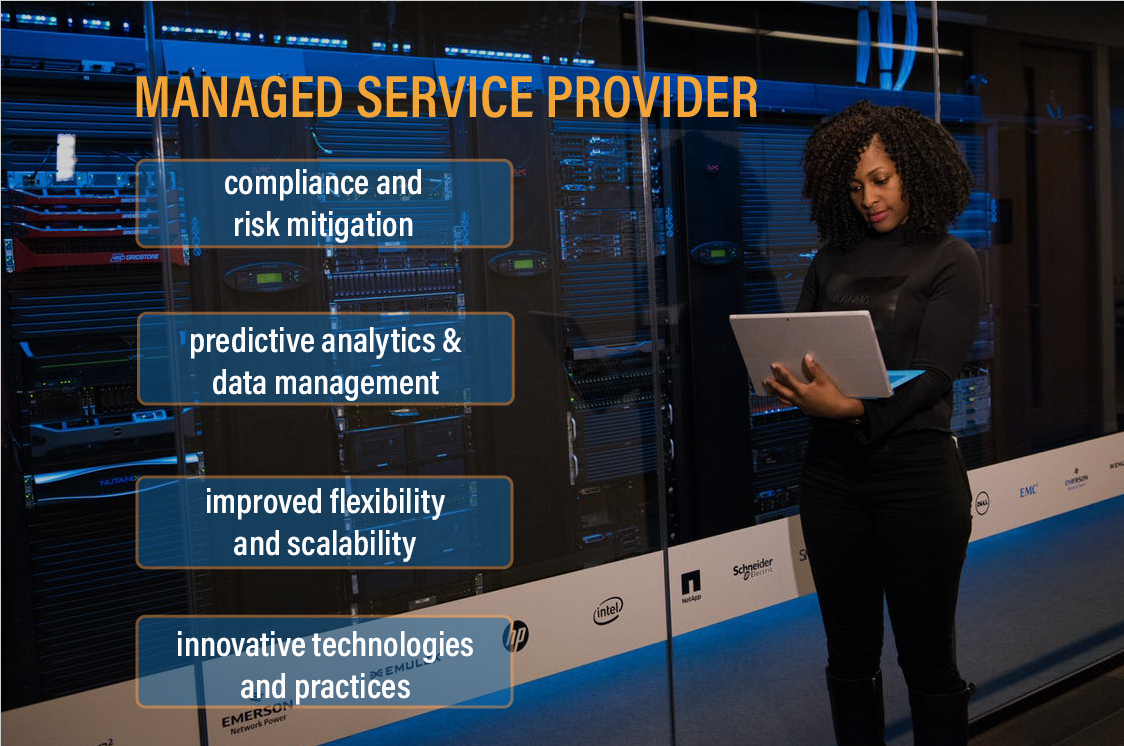 Increased the System Reliability
Business operations depend heavily on technology. If you've ever experienced a server crash or data lost, you would have known how important a dependable backup and disaster recovery plan was or could have been. Your MSP can offer you the protection and system reliability enhancement via implementing a system backup and recovery solution. If you don't have any backups in place, there would be nothing to recover if something were to happen and your systems crashed. Not only would you lose data, but it would also cost you an immense amount of time and money trying to get back to where you were before the disaster occurred.  With the latest technology and infrastructure, MSP is able to restore your company's entire system in a moderate amount of time, with the least effect on business productivity.
Exceptional technical capabilities
Systems need regular maintenance to make sure they are running securely and properly. Even though, tech issues can arise at any given time – you never know when you'll experience service disruptions or security threats. Once this had happened, your effective business tools would turn into hassles.  Therefore, 24/7/365 tech support is essentially important to cut downtime and the expenses that come along with it.  MSP gives you a peace-of-mind with an external team of tech experts to handle the demands and issues of modern IT and allow you to focus on your own business.
Predictable IT investment
Many companies have limited in-house IT capabilities.  Considering invest on IT infrastructure, on-going maintenance, labour and training cost, you may find the implicit IT costs are much more difficult to calculate. The MSP usually provide flexible pricing model that suits your business need, such as subscription, flat fee on a time and materials basis, or per-device or per user pricing.  In each of these pricing approaches, MSP provides companies of all sizes the advantage of predictable and affordable IT support costs.
In ABT, we believe in and passionate about improving our clients business. All we are trying to do is to boost your greater efficiency in business operations — efficient in-house processes for greater staff productivity, and efficient and seamless communication channels between you and your clients. Reliability is one of our most important commitments, providing you with reliable technology, reliable support, and a reliable partnership.
Want more info on Managed Services?
Or would like to discover more how to leverage the benefits of  IT Managed Services, call us now on 02 9878 7111 to email us below.