Getting your business ready for Single Touch Payroll(STP)
This is an update about the next steps in getting your business ready for Single Touch Payroll (STP). Though the ATO (Australian Tax Office) is still making changes to their STP reporting requirements, ABT is committed to preparing our payroll customers. We have already started beta testing with a representative group of customers. A wider rollout of STP patches to all other payroll customers is scheduled to commence.
As a Pronto Xi Payroll customer, you will fall into one of the three groups described below. Please choose your group and take the action requested to help your business prepare for STP compliance.
Group 1 – A business on Pronto Xi versions from 670 to 740 without any payroll customisations
ABT is planing a roll-out for Pronto customers once the patches are available. Please keep checking our customer portal, ABT Web Helpdesk and ABT website for STP updates. All relevant STP documentation, including implementation and education guides will be available shortly on ABT Web Helpdesk.
Group 2 – A business on Pronto Xi versions from 670 to 740 with payroll customisations
If the customisation requires upgrading, your account manager should have discussed with you. As a matter of urgency, please contact your account manager.  Visit the ATO website and scroll down to the section on 'Employer deferrals' to learn more about the process.
Group 3 – A business on earlier versions of Pronto Xi, such as 660 and lower
Your Account Manager should have already contacted you. If this has not happened, please call them directly.
 STP Webinar Recording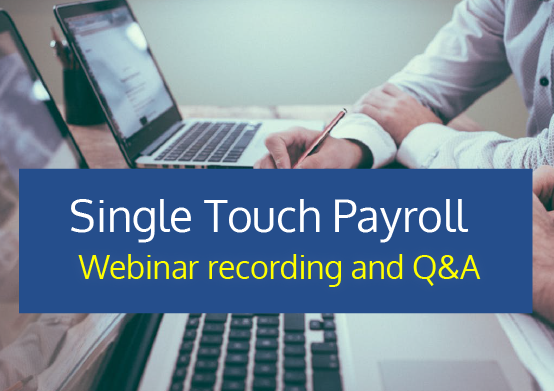 STP Preparation Guide
Please download our STP preparation guide which will help you ensure your payroll data is complete and free of errors, getting your business ready to submit your first STP file.
Third party gateway
Pronto Software has elected to use Ozedi as our third party gateway to submit information to the ATO. Once we have the ATO's final requirements and are able to transmit data, we will provide Ozedi registration instructions for your business on ABT Web Helpdesk. This is expected to occur soon. Pronto Software and ABT is working to make your transition to STP as easy as possible. To learn more, watch a recording of our recent STP webinar with the ATO – and you can also access other helpful resources.
If  you have any questions please contact your Account Manager or call 9878 7111.