Save the date and join us the new Pronto Xi 750 launch and 2018 roadshow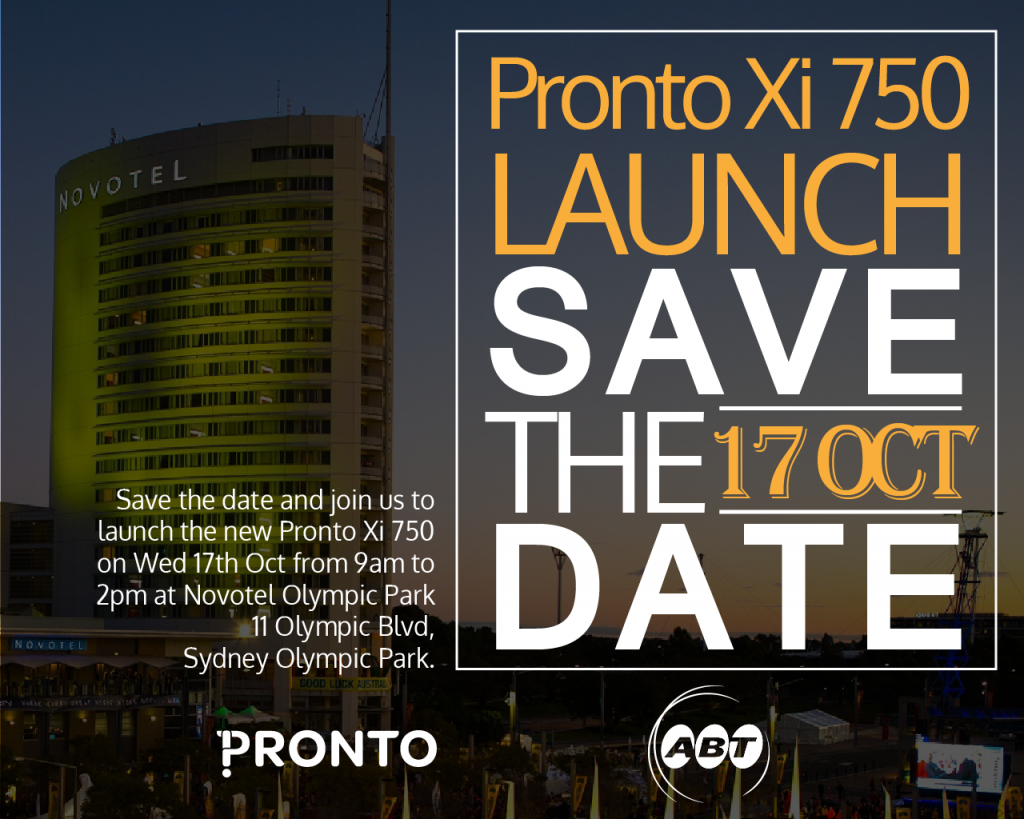 RSVP
Seats are limited. Please RSVP before 8th October 2018.
Wednesday 17th October, 9:00 am – 2:00pm
Novotel Olympic Park , 11 Olympic Blvd, Sydney Olympic Park
Hotel provides discounted parking $30/day for event guest or if you would like to travel by train, the train station Olympic Park just 5 mins walk away. Plan your trip, click HERE.
To register, please click the add event to calendar: